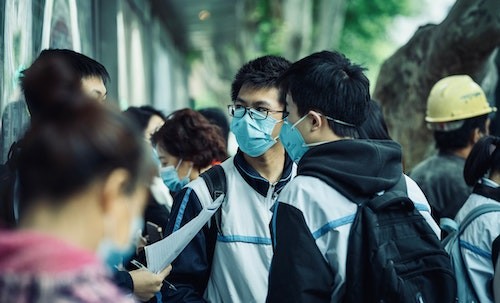 The COVID-19 pandemic meant that students in the United States who had just graduated from college were not greeted with a wide variety of jobs or opportunities in the marketplace. Rather many industries shut down, and the economy set into survival mode.
While some measures have been put into place on state and federal levels meant to help those suffering from the fallout of COVID-19, problems remain for student loan borrowers.
A student loan attorney can provide guidance and protection from wrongful student loan debt collection and harassment from debt collectors trying to take advantage of a dire situation.
The debt collection system for student loans was highly inefficient before the pandemic, so it's to the surprise of no one that the situation would be even messier during the pandemic.
This article highlights some of the most important facts and developments you should be aware of to protect yourself during these difficult times best.
Federal Student Loans and Private Student Loans
The way student loans have been affected by COVID-19 has to be observed under two different lenses. Most students have one of two types of student loans; these loans are either from a private lender or a loan issued by the federal government.  If you don't know which kind of loan(s) you have, please visit this webpage to investigate further. 
Federal loans are funded by the federal governmentrgovernment. Federal student loans often have desirable benefits such as fixed interest rates and income-based repayment plans.
Private loans are funded by banks, credit unions, schools, states, or lending agencies. Often, private student loans offer less flexibility and are more expensive than federal student loans. These loans are often sold to or serviced by debt buyers and debt collectors such as the National Collegiate Student Loan Trust and Student Loan Solutions.
---
Learn How A Credit Report Lawyer Can Help Protect You From Credit Reporting Errors
---
How COVID Has Impacted Federal Student Loans
In March of 2020, the United States government passed the Coronavirus Aid, Relief, and Economic Security (CARES) Act. The stimulus package was enacted to provide economic relief to Americans financially impacted by the COVID-19 pandemic and its fallout.
For federal student loans, the CARES Act includes assistance for people with federal student loan debt. Under this new law, no payments are required on federal student loans through the end of January 2021, and the deadline date is likely to be pushed back further in 2021, as it had been multiple times in 2020. Also, interest on federal student loans has dropped to 0% – these adjustments have been made automatically to qualifying federal student loans without any action needed by the debtor.
How COVID Has Impacted Private Student Loans
Unlike federal student loans, private student loans are not covered by the protections in the CARES Act. Some private lenders are implementing some measures to help those people impacted by the COVID-19 pandemic. Still, they are in no way as substantial as the protections for federal student loans.
Some private lenders provide short-term forbearance, which allows debtors to receive some extra time (months) to pause their payments, but it doesn't they don't stop occurring interest. Other programs for assistance with private loans exist, like rate reductions and interest-only or extended repayment plans.
Harassment and Student Loan Debt During COVID
As much as we'd like to believe that the private sector will do the right thing and not harass debtors with student loan debt, this simply isn't the case. We continue to see lawsuits by private student loan collectors which are filed beyond the statute of limitations for which have other problems. Too often we still see private student loan lawsuits which are i plagued with unreliable or outright incorrect data.
We want to ensure that our clients know their rights and do not tolerate abuse and harassment from student loan debt collectors. Maryland has the STUDENT LOAN SERVICER STATUTE to outlaw abusive practices in servicing student loans – it exists to protect those dealing with aggressive collectors. 
As experienced debt collection harassment attorneys and student loan attorneys debt collection defense in Maryland, we help people understand their rights, guard against unfair debt collection practices, and where appropriate will sue for damages.